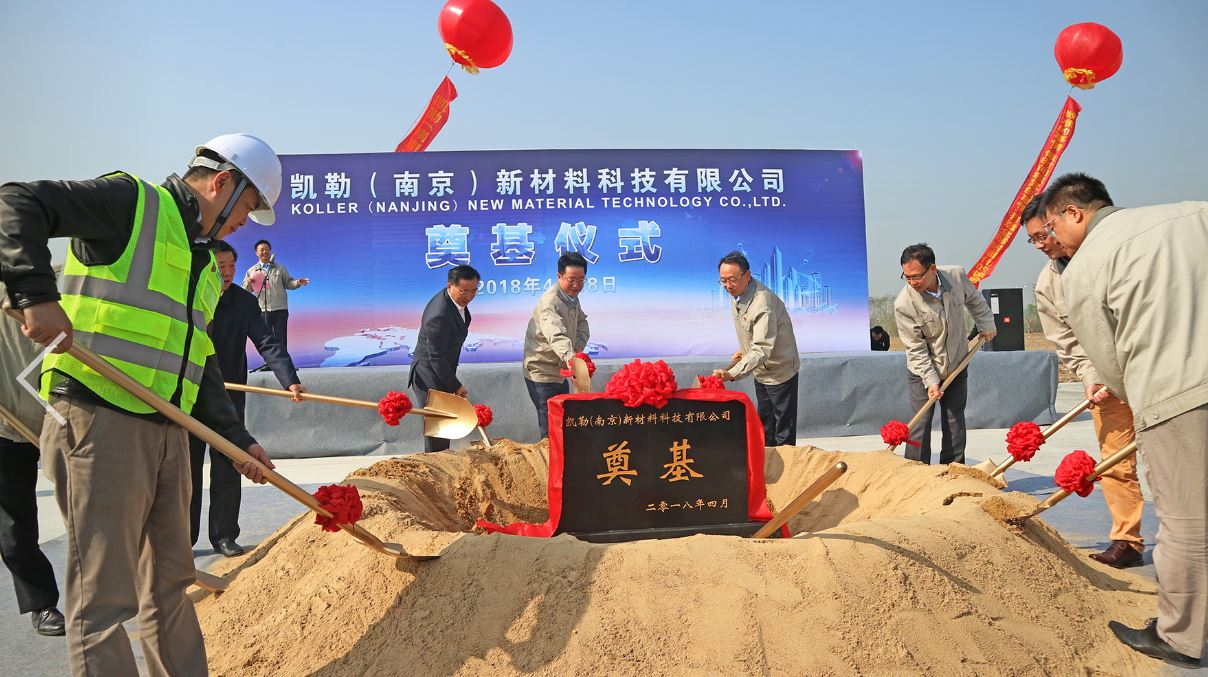 On April 18, Nangang's first overseas acquisition of the German Keller Group, the implementation of capital to go out, the project introduced by the industry Koller (Nanjing) New Material Technology Co., Ltd., held a grand foundation laying ceremony in Liuhe Economic and Technological Development Zone. Huang Yixin, chairman of Nangang, President Zhu Ruirong, Vice President Su Bin, Qian Shunjiang, Lin Guoqiang, Xu Lin, Liuhe District Mayor Dai Huajie, Director of the Economic and Technological Development Zone Management Committee Lu Qifeng, and Zhang Hong, Vice President of Shanghai Shengrui, construction party, attended the foundation laying ceremony.
Kohler project is the first project in Nanjing since Nangang created a new pattern of dual-main industry development. Its start marks a new page in the transformation and development of Nangang. It is also the beginning of joint construction of high-end new material industrial park between Nangang and Liuhe District.
Huang Yixin said that the foundation of the Kohler project is highly in line with the policy of national capital going out and industry introduction. It inherits the concept of China's power grafting global resources and shoulders the mission of transformation and upgrading of Nangang in the field of new materials. Kohler project construction will grasp the time node, value creation two main lines, starting with the introduction of German high-grade mold transfer order in 2019, 2020 to achieve mass production of composite lightweight materials, 2022 to promote the entire carbon fiber product line in China. In the next 5 to 7 years, it will become a leader in lightweight materials worldwide.
According to Huang Yixin's requirement, the project should be carefully designed, constructed and managed to ensure safety, quality, time limit and production efficiency, to increase new momentum for the transformation and development of Nangang, and to make new contributions to the industrial upgrading and economic development of the local economy.
Dai Huajie, on behalf of the people's Government of Liuhe, extended warm congratulations to Kohler on the launching of the project. He hoped that the implementation units of the project would promote the construction of the project with high standards and high efficiency, reverse the construction period and wall charts, strive to complete the project and put it into production as soon as possible, and make greater contributions to the overall situation of high-quality development of Liuhe. Liuhe District will always uphold the concept of business, pro-business, rich businessmen, and vigorously create a strong atmosphere of attaching importance to the real economy, service project construction, wholeheartedly for the project construction to provide accurate, high-quality, efficient and convenient services to ensure the smooth construction of the project.